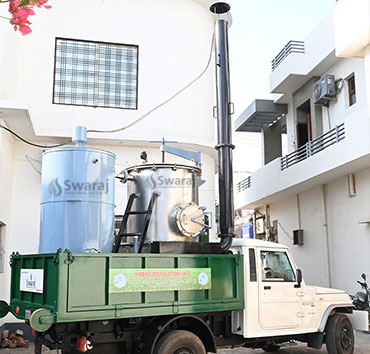 Mobile steam distillation
A unique industry-leading innovation by Swaraj Herbal Plants Pvt. Ltd., we have developed a 'mobile distillation unit' which can be attached to any tractor and can be transported directly to the farmer's field for distillation of aromatic crops like mentha, lemongrass, basil, vetiver etc. This unit has all the feature of Steam Distillation unit. With additional feature of taking anywhere required distillation. It is complete unit including husk & wood fired boiler mounted on a lorry which is enabling to travel distillation unit every were.
Volumetric Capacity: 1200-2000 Ltrs.
Feature: Movable
Power Source: Direct Fired
Country of Origin: India
Key Features
Extremely portable for convenient use.
Better production output.
Customization and ease of use
The system is designed and developed to cater to specific needs of the user and can be customized as per specific requirements.